From Personal Transformation to Societal Change
Abhirami Senthilkumaran
In August 2017, the village of Jaybhaywadi in Beed, Maharashtra won the 2nd prize out of 1330 villages in the Satyamev Jayate Water Cup contest organized by Paani Foundation. The goal of the competition was to motivate villagers to engage in watershed management activities that make the most of the monsoons. Mr.Prasad Chikshe is a mentor to residents of this village and many others in Beed district, offering his guidance for various rural development efforts such as these. In this article, we'd like to share with you his story – how he nurtured the seed of social work and how it has brought purpose and direction to the lives of many people.
It takes a village, they say!
Mr.Prasad was born in Ambajogai in 1971. His dad was an engineer and his mom, a teacher. He lost his dad at the age of 3. Being raised by a single mother, her strength and sensitivity had a great influence on his development as a person. He was a troublesome student who struggled in middle school. One of his most vivid memories from those times is watching his mother cry when he performed poorly in his exams. Beyond any reproach, it was the love and respect for her that instilled in him the need for integrity in his words and diligence in his actions – both of which have been key self-measures in all his life choices.
His academics took a positive turn after he switched schools, and he went on to study engineering at College of Engineering, Pune. It was there that he was inspired by Dr.Vivek Kulkarni, a teacher at Jnana Prabodhini, a social organization with a mission to motivate intelligence for social change in India. Under the guidance of Dr. Vivek Kulkarni, he became active member of a group named "Prachiti" through which he was involved in activities such as teaching at a "sakhar-shala" (literally, sugar-school).
After the 1993 Latur earthquake, the crater at the epicenter of which remains to date, Mr.Prasad volunteered at a relief event. At this event, he was asked to work with Shri Anna Hazare. After this initial acquaintance, he served as Anna's personal assistant at his hunger strike against corruption at Alandi, translating for him and communicating with his aides. In his interactions with Shri Anna Hazare, he was awed by Anna's composure and competence. When he asked Anna the secret behind his abilities and attitude, Anna advised him to study the teachings of Vivekananda.
Mr.Prasad didn't just get a book on Vivekananda and read his philosophy, as one may reasonably expect. Instead, he joined Vivekananda Kendra and spent 5 years in Kanyakumari imbibing the teachings of Vivekananda. He describes his experience as being remade inside out – recognizing a self beyond the ego. He was posted to work in the remotest areas of Arunachal Pradesh on various rural development and education initiatives of Vivekananda Kendra. Today, over 20,000 students from 60+ schools receive culturally-grounded education in the Vivekananda Kendra Vidyalayas (VKVs) of Arunachal Pradesh, Assam, Nagaland and Andaman. 
His experience here led to him being appointed as an Education Officer at the age of 25, in charge of 22 schools of Vivekananda Kendra in Arunachal Pradesh. In 1998, he worked as a member of the team at Defense Research Lab, Tezpur, Assam under Dr. Abdul Kalam's India Vision 2020 Project.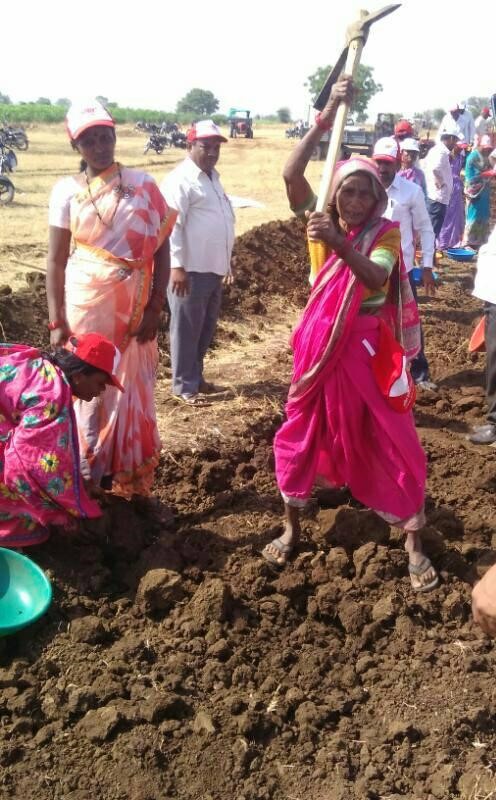 Never too old to lend a helping hand!
In the words of Eknathji Ranade, founder of Vivekananda Kendra, "An aggregate or a congregation of men does not make a nation, nor do the geographical area and duration of time a society is known as a nation. All the constituents [need to] strive collectively for something noble. Service with a spiritual orientation results in man-making which is invariably and inseparably connected with nation-building." These dual goals of man-making and nation-building struck a chord with Mr.Prasad and have guided his career direction since then.
Mr.Prasad now leads Jnana Prabodhini's Ambajogai extension center, which was started in 1999 with a focus on holistic rural development and early childhood education. He mentors multiple village teams to participate in water conservation projects, and encourage residents to take ownership of their lands and responsibility for their livelihoods.
Mr.Prasad served as Project Udaan's Beed district coordinator, helping Save Indian Farmers educate villagers about irrigation techniques using the Paani Foundation Android app. He also oversees how the tablets that were distributed are used by teachers in schools of the area to bring relevant content to learners.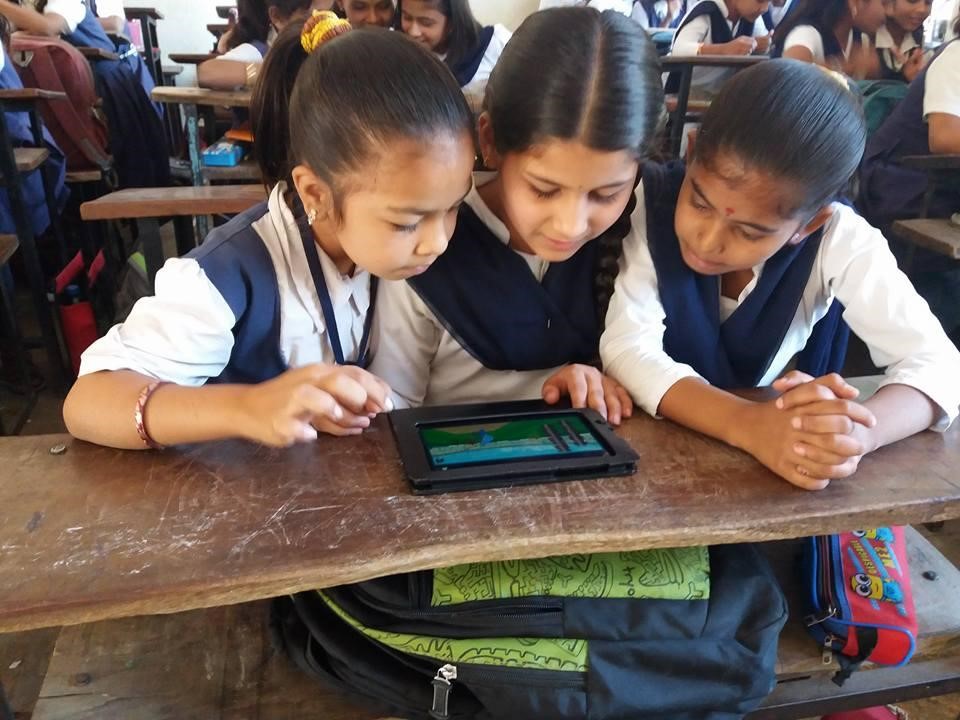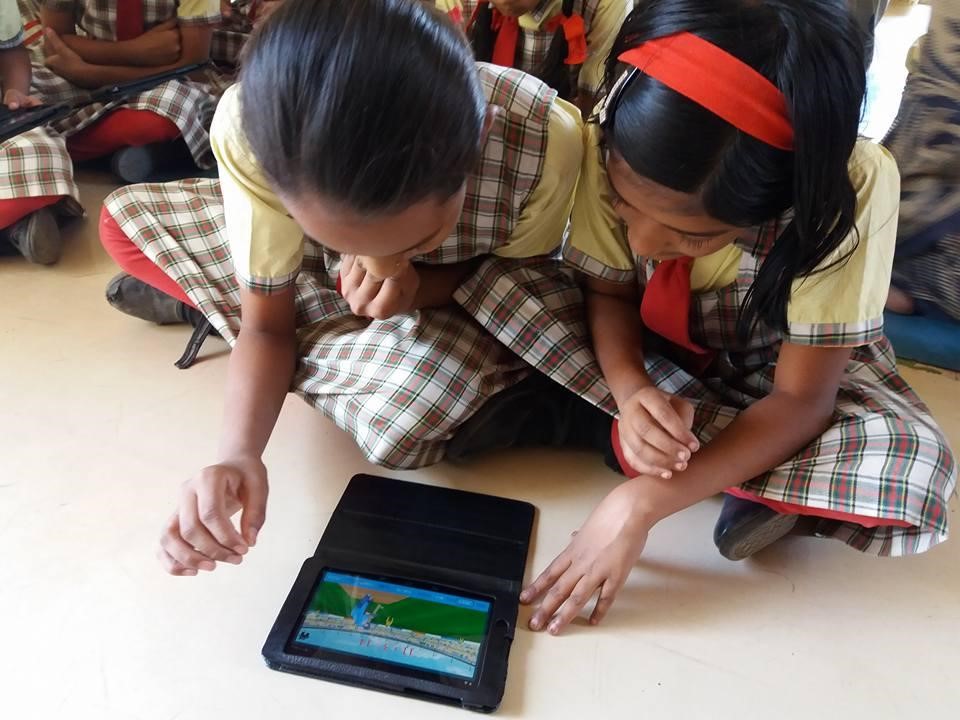 The many ways that learning happens!
You can get a glimpse of Mr.Prasad's life of service by following his musings and experiences on his blog and YouTube channel. It is not selfless service, he insists – it is an expansion of the sense of self to include another. In a world with no dearth of self-aggrandizement, it is refreshing to hear someone who strongly believes that the path to self-actualization lies in utilizing one's potential to serve the society. We hope that his story reminds you of your deep connection to your roots, inspires you to embrace life in its totality and encourages you to steer your talents towards the greater good.