From a Seed to Your Plate – The Forgotten Journey of Food
"The soil is the great connector of lives, the source and destination of all. Without proper care for it we can have no community, because without proper care for it we can have no life."
~ Wendell Berry
It is donors and well-wishers like you who make our dream of uplifting the conditions of Indian farmers come to fruition. This year, we worked with our on-the-ground partners on multiple projects in the areas of water conservation, organic farming, education, women's health and empowerment. Our volunteers also conducted field visits at our partner locations in India and shared their experiences online. We raised awareness on farmer issues at local events as well as through online campaigns. Here is a project-wise overview of our accomplishments in 2017.
Project Jal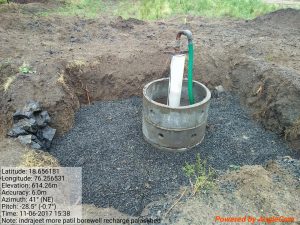 We are thrilled to report that out of the 293 beneficiaries identified for borewell recharge in Maharashtra, Madhya Pradesh, Telengana, Andhra Pradesh, Karnataka and Tamilnadu, 168 were complete and 47 others are in progress. As a result of this effort, over a billion liters of water were conserved for drinking and irrigation requirements. A detailed site visit report from our representative, a Doctoral Scholar from Tata Institute of Social Sciences (TISS), is available here.
Bundelkhand Initiative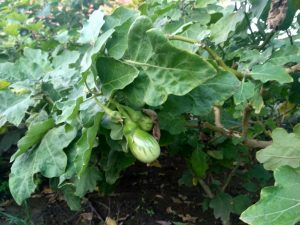 When farmers and their families are starving, discussing long-term health isn't on their priority list. That is why, when we saw the residents of Bundelkhand struggling to put food on their own plates, we first made them more self-sufficient by setting up community gardens and kitchens. A year later, thanks to the diligence of our on-the-ground partner, Parmarth, Bundelkhand now has 33 Self Help Groups in 29 villages and 28 kitchen gardens in 18 villages, serving 384 residents. Health education sessions and cleanliness camps were also organized throughout the year with active participation from the villagers.
Sticks To Grow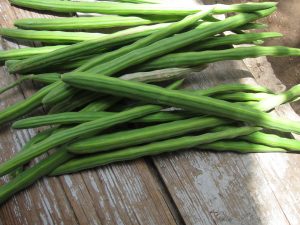 Preparations are underway to kick-start the expansion of our pilot project to encourage about 50 farmers in Beed, Parbhani and Anantpur to grow drumstick plants on a total of 100 acres of their land. With the technical know-how and infrastructure support that we provide for drip irrigation, this will serve as a sustainable source of income for these farmers while cutting their water usage in half. You can follow the progress of this project via our Facebook page for Project Drumsticks.
Kisan Mitra
This year, we addressed the issues of 39 callers through our farmers' helpline in India. The subject of the calls ranged from pleas for help during dire family crises to questions about drip irrigation, support for water conservation and guidance on growing specific crops. Through a team of dedicated and resourceful volunteers, we were able to address the concerns of these farmers and reach out to them with timely help and information. We maintain billboards in a few accessible locations to continue to draw the attention of farmers in need.
Project Uttarakhand
We have partnered with the Uttaranchal Association of North America to support 30 farmers in 9 villages of Uttarakhand with seeds, organic pesticides and agricultural expertise to grow a variety of vegetables and spices. These include cauliflower, cabbage, beans, chillies, ginger, lemon, turmeric and black cardamom. Trainers equipped with electronic tablets will conduct regular workshops on organic farming, health and hygiene at these sites. Watch out for more updates on this in the coming year!
Project Udaan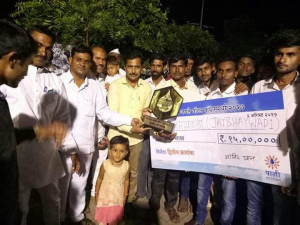 Earlier this year, we educated villagers about irrigation and water conservation techniques using the Paani Foundation Android App on tablets sponsored by Mahindra and Mahindra. We are delighted to inform you that one of Project Udaan's selected villages – Jaybhaywadi in Beed District, won the Second Prize in the 2017 Satyamev Jayate Water Cup. The following villages also won awards at the Taluka level – Kashidwadi, Pimpri, Wathavada and Shepwadi. Over 1000 villages in Maharashtra participated in this contest, taking initiative to fight drought and scarcity by successfully implementing water conservation projects.
Microfinancing
Through Sarvodaya Youth Organization in Telangana, we have identified single women breadwinners who need capital investment to kick-start their agricultural or business venture. It takes less than two dollars a day to fund a widow's small business, and your one-time contribution continuously reaps rewards as we re-invest repaid loans to support other deserving beneficiaries. Detailed profiles of beneficiaries are available here.
Recent Events
California: Our team of teen volunteers and their parents in the San Francisco Bay Area set up a booth for Save Indian Farmers at the annual Festival of Globe event in August. They also organized a musical fundraiser in San Ramon in September.
New Jersey: Along with Vegetarian Vision and the Indo-American Cultural Association of Edison, we organized a vegan Thanksgiving dinner fundraiser in November.
Farming in the News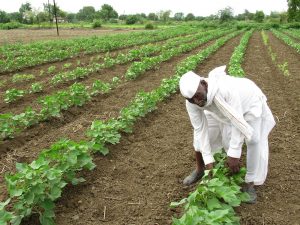 Maharashtra Farmer Suicides in 2017
History of Groundwater Use in India
An Interesting Tale of Carrots, From Fodder to Tasty Snack
The High Cost of Cotton Cultivation
The Need for Pesticide Management Laws
As we celebrate generosity on #GivingTuesday, please share with your friends and family our wide-ranging work on rural development and farmer wellbeing. Also, check out our influential profiles series, featuring Prashant Pawar and Prasad Chikshe, and write back to us with your ideas and suggestions. We wish you a happy holiday season, and thank you once again for your valuable support and encouragement!
Warm Regards,
President
Save Indian Farmers
www.saveindianfarmers.org
Donate via PayPal
https://www.facebook.com/saveindianfarmers/
twitter.com/savindianfarmer