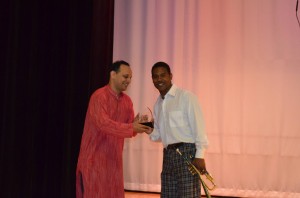 Mr Fluker and Inspire band said yes the minute they heard what SIF-CT chapter was trying to do. At SIF-CT, we were trying to raise awareness as well as funds to support widows of farmer suicides, start their small business. Mr Fluker, an accomplished Jazz Artist enthralled the crowd with his performance with Inspire band. Also local talented kids showcased their performances. We raised $1300 from our first ever fundraiser in Connecticut.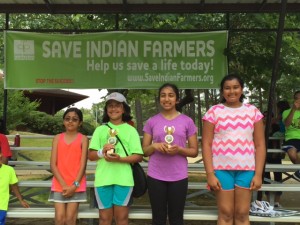 Folks in Little Rock, Arkansas got together to have fun and support a great cause doing so! SIF President and Treasurer were present to greet and cheer all participants. Our biggest supporters were little kids who participated and played the game like champions. We raised $3891 from donations, fees etc and after deducting expenses for Tennis Court rentals, Tennis Balls and Pizza etc ($562.62) , we raised net $3365.38. If you have any questions or you would like to join us in Arkansas, please let us know at lr@saveindianfarmers.org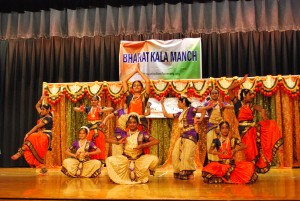 Bharat Kala Manch 2015 was hosted by SIF-NJ chapter on June 20, 2015 at Linwood Middle School in North Brunswick. Over 500 people, 200 participants supported the cause we represent. For more details, contact us at nj@saveindianfarmers.org. Here are the financial details:
| Line Item | Amount in USD |
| --- | --- |
| Total raised from ticket sales, registration fees, nsponsorships and donations | 12814.00 |
| Total expenses for plaques, certificates, nfacility rental charge, insurance and misc | 3920.48 |
| Total raised in Bharat Kala Manch 2015 | 8893.52 |
So where is this Money being Spent?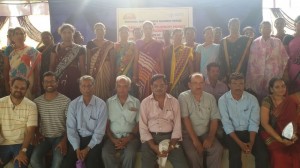 So every penny of the money raised from these 3 fundraisers as well as online donations we have received in last 2/3 months will go towards helping 50 widows start their small business. On individual event pages, you will be able to see which ladies are being helped from the money raised at a particular event so stay tuned. Our vice president Mr. Parag Deshpande personally visited on June 16, 2015 and along with our on-the-ground partner NGO Deendayal Trust and our monitoring partner Wainganga Sanstha to meet with many of these 50 ladies and also provided first 20 ladies with the support they need to start their small business.
What About the Pathari Project, started last year?
We are happy to announce that we have successfully completed Pathari Canal Repair project as of June 16, 2015. We had raised $22,000 to complete this project. Last year, we completed phase-1 of the this water conservation project which removed silt from the canal. This year, we finished the project by repairing and sealing 4 stone weirs. In drought conditions, farmers of Pathari doubled their yield due to access to water. Pathari, a village of 1300 people and around 250+ families, is a model for water conservation projects in Maharashtra's Vidarbha region.
How can I get more involved?
You can donate online as always and we will use that money towards helping more farmer families but you can do much more than that. Join over 100 volunteers, who are donating their time and effort for one simple objective. To make a positive difference in a farmer's life. You can consider joining us to represent indian farmers at New York India Day Parade on August 16, 2015 in Manhattan. If you would like more information, contact us at nj@saveindianfarmers.org Walk with us and proudly present indian farmers to the world!