What have we been up to?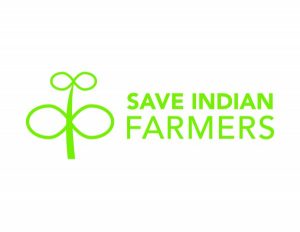 Let's recap what we have done so far since the last update. We set ambitious goal of raising USD 22,000 to repair canal near Pathari village in India – done. Countless efforts by many people have led to this wonderful achievement. Over 500 donors from different parts of the world came together to help with this project. Phase-1 work is complete and has already benefited the farmers of the Pathari village. Phase-2 begins soon and we will keep you updated. Key milestones are
• May 2014 – We launched crowdfunded indiegogo campaign and raised USD 10,000
• Nov 2014 – With support of sponsors such as Amogh Agency (Farmers insurance), Deepa Foods, Biryani Pot, ZEE TV, TV Asia, Radio Zindagi, Radio Dil and others, we secured sponsorship of USD 6000 and presented sold out show of over 300 people. The show was partnership between SIF and Gandhar, a group of veteran musicians and singers who stood up with us to support this wonderful cause. Total collection was USD 12000 – We achieved our goal of USD 22,000 for Pathari project. We also debuted the short film documentary "tears of rain" by Yugandhara Lad More, which highlights the issues related to farmer suicide and the work we have been doing in Vidarbha region of Maharashtra, India. Read more
• Dec 2014 – Mr. Prashant Chintawar, SIF Volunteer in New Jersey chapter of SIF paid a visit to Pathari project and also spoke with some of the widows we have helped so far. He shared photos and his experiences here.
• Jan 2015 – 13 year old, Aarushi Chandane, an artist, decided to auction all her paintings along with her brother Omkar, to support Save Indian Farmers. She won the praise, raised awareness and USD 1400 with her gesture. SIF Secretary, Hemant Joshi presented her with certificate of recognition for her invaluable contribution. Read more
What are you up to next?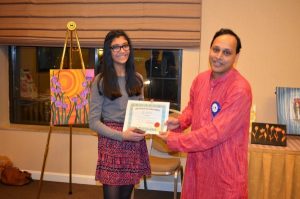 Well – we are focused on getting the phase-2 of the repair work of Pathari canal completed before monsoon season this year. But other than monitoring the progress of Pathari canal repair project, we have decided to focus on helping more widows start their own small business. So far we have helped 11 widows stand on their own. We would like to expand that program to help more families in need. Apart from that, we have taken initial steps to explore NGOs in Andhra Pradesh and Telangana regions, that we can partner with. Some of the upcoming events are
April 2015 – Walk-a-thon planned in Cary, North Carolina to raise awareness and funds to support more widows start their own small business.
April 2015 – KISAN Award This unique award program is in its second year and plans to save people some money in the hope of raising awareness towards the issues farmers in India face everyday.
May 2015 – Small group of concerned individuals will get together in Milford, Connecticut to cheer kid performances and raise funds for our help-a-farmer project.
Events are being planned in New Jersey, Arkansas and California this year as well. Stay tuned for details.
How can I help?
• Arm yourself with knowledge, share with your friends on facebook, twitter and good old fashioned in person discussions. Last year, Ms. Dhanashree Bairat reached out offering to host a small function to raise awareness about the cause in Milford, Connecticut, USA. Abhirami from San Diego sent us email and offered to help spread awareness among her friends. Clarence Gadapati sent us email with offer to be on the ground helping out. Rest assured, we thank all these volunteers and hope to work with them in coming months.
• Donate monetarily with paypal button below or send us a check. Your donations are Tax deductible in USA.
• Forward this newsletter to your friends. You can be the voice for your community of friends and family.
• You have an idea about how you can spread the word, send us your comments at info@saveindianfarmers.org with details.
Jitendra Karkera
President
Save Indian Farmers