Dear SIF supporter,
Here is the latest news about our projects and fundraisers.
---
Project Jal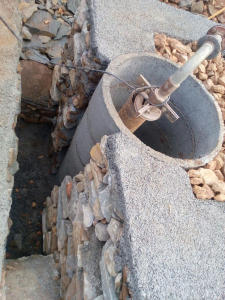 We conducted a survey of drought-affected, marginal farmers in several villages of Ananthpur district in Andhra Pradesh, with the help of our on-the-ground partners – Sankalpa and REDS. We have shortlisted 50 such farmers that rely on borewells for their irrigation needs. We are in the process of signing an MoU with Sankalpa to utilize their proven rainwater harvesting techniques to recharge these borewells before the onset of the monsoon season. Preliminary surveys have also been conducted in Ambejogai, Kaij and Dharur talukas of Beed district. Once an effective mechanism to monitor the work in Maharashtra is in place, we will sign another MoU with Sankalpa to begin work in these areas.
Our 2017 goal of recharging 200 borewells still remains on target. To that end, we are pursuing multiple avenues to raise funds.
Bundelkhand Community Initiative – Phase 2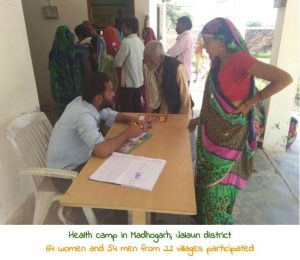 We are pleased to announce that Asia Initiatives has approved a grant of $25,100 for work in Bundelkhand. Our on-the-ground partner Parmarth has recruited one project coordinator and one nutritionist, and Social Capital Credits training has been provided to them. So far, 13 community kitchens have taken root, and we have recruited one supervisor to monitor and document the progress.
Our work will include organizing health camps to educate women on hygiene, nutrition and reproduction, setting up kitchen gardens so that the villagers are self-reliant for their food needs and establishing routine community cleaning activities to be done by the men. In addition to on-site awareness programs, we will distribute tablets with educational videos on these topics. We have also started 19 financial self-help groups with 239 members in these villages and they have saved over Rs. 11,000.
Sticks to Grow
Our drumstick plantation project had a rough year in 2016 – only 500 out of 900 trees survived the heat and floods. We are happy to report that we have started reaping produce now, with 100 kg of drumsticks obtained from 10-15 trees. More production is expected until May. We believe that drumstick cultivation holds promise as an alternative to water-guzzling cash crops, and we look forward to the potential income this can generate for the farmers in the next 6 years.
Project Udaan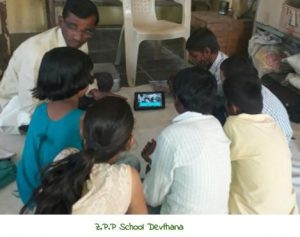 After our successful first phase education tablets rollout in Yavatmal district, the second phase of our project is moving ahead with full steam. We received 60 new tablets – 55 from Mahindra & Mahindra and 5 from private donors. Pratham educational App installation is complete on these devices, and distribution is in progress in Beed, Washim and Thane districts.
In addition to the Pratham apps and videos from MSSRF, we have incorporated apps from EkStep – an initiative by Nandan and Rohini Nilekani to address learning challenges in primary education, and irrigation informational videos from Paani Foundation – a non-profit company set up by Aamir Khan and Kiran Rao to address drought-related challenges in Maharashtra.
Upcoming Events
Lamhe – The Journey of Yash Chopra
April 21, 2017: "Lamhe – The Journey of Yash Chopra" brings together different forms of performing arts on stage at HSNC, Morrisville, North Carolina. The musical evening will present his achievements using anecdotes, music, dance, movie clips, pictures and art. Buy Tickets Here 
Safar – A Bollywood Fusion Symphony Music Show
May 21st, 2017:  "Safar – A Bollywood Fusion Symphony Music Show" featuring songs from Bollywood, will be presented by musicians from the band, The Links and Conway Symphony Orchestra at the Stella Boyle Auditorium, UALR, Little Rock. Buy Tickets Here
Farming in the News
From afforestation projects and organic farming to building a reliable storage unit for milk and connecting farmers directly to customers, here are some inspiring stories of change-makers in India.
http://www.openthemagazine.com/article/wealth-issue-2016-the-originals/cold-storage-akash-agarwal-25-founder-new-leaf-dynamic
http://www.thebetterindia.com/89798/connectfarmer-agriculture-online-marketplace-karnataka/
https://yourstory.com/2016/10/likhita-bhanu-terra-greens/
http://www.thebetterindia.com/85902/apulkee-samajik-sansthan-pune-abhijeet-falke-farmers/
http://www.treehugger.com/lawn-garden/grow-100-year-old-forest-your-backyard-just-10-years.html
Donate
About $600 is all you need to invest to settle a farmer's widow with a small business. This will help her support herself and her family for life. Would you like to invest in a family or support any of our other projects?
Donate Here or You can  write a cheque payable to Save Indian Farmers and send it to 137 Courts Lane, Little Rock, AR 72223, USA.
Get Involved
Join our community of over 150 volunteers, who are donating their time and effort for one simple objective – to make a positive difference in a farmer's life.
Sign up on http://smile.amazon.com and choose Save Indian Farmers as your organization. At no cost to you, Amazon will send us 0.5% of your purchase price as a check.
Ask if your employer matches your generosity to double your donation.
Contact us at info@saveindianfarmers.org for volunteer opportunities.
Cheers,                                                                                                                                                                       Jitendra Karkera                                                                                                                                                             President, Save Indian Farmers