Horse Gram for Better Health and Wealth of Rainfed Farmers
1. Introduction
Save Indian farmers (SIF) is a United States based nonprofit organization. Save Indian farmers (SIF) is working for Indian Agrarian community. In proposed project SIF will support the rainfed farmers for horse gram production, processing and marketing of value added products.
Horse gram is the one of the oldest pulse crop cultivated and consumed in India since centuries. South Indian states are major producers of horse gram. Horse gram is excellent for small farmers to generate good revenue with low investment.
2. Objective
To support marginal and small rainfed farmers through horse gram production
To increase the income of marginal and small farmers through horse gram production and its value added products
To contribute in the nutritional security of family members of rainfed farmers
3. Support Area
To provide high yielding quality seed of horse gram
Guide the farmers for horse gram production and processing
To provide the guidance to farmers for marketing of value added products
4. Why horse gram…
Rain fed crop
Light soil is also suitable
Short duration crop
Cost of cultivation is less
High nutritional and medicinal value
5. Scientific name of horse gram: Macrotyloma uniflorum
6. Nutritional and Medicinal Value
Rich in taste
rich amounts of proteins, vitamins and iron
Reduce the extra fats in the body along with the help of reducing weight
Good amounts of B-complex vitamin and proteins.
It aids in purifying menstruation and prevents and cures the arthritis.
The high amount of dietary fiber present in the horse gram balances the blood pressure and sugar glucose levels.
To treat diarrhea, hemorrhage and hemorrhoids.
Horse gram plant treats the patients who are suffering from weak liver, spleen enlargement and colic.
And to cure the kidney stones, gall stones and high blood pressure increase the intake of horse grams.
It is suggested to consume to sort out the health problems such as gastric, worm infections, cough, ulcers, excessive perspiration and difficulty in breathing.
Cattle feed
7. Horse Gram Package of Practices (POP)
Climatic Requirement: Tropical and sub tropical climate is suitable. Drought resistance crop mainly cultivated in low rainfall area. Optimum temperature 20 to 34 degree Celsius.
Soil Requirement: Cultivated in wide range of soils
Land preparation: Prepare the land to a fine tilth
Manure application: Broadcast 12.5 tonnes (per hectare) of FYM or compost in field
Sowing Season: June-July
Varieties: CO-1, AK 42 (C), AK 21 (C), VL Gahat-1, 8, 10, 15, 19, CRIDA 18 R, CRHG-01, 02, 03, 04
Seed Rate: 20 kg per hectare
Seed Treatment: Treat the seed with Rhizobial culture (200 gm/ha) and Phosphobacteria (200 gm/ha)
Sowing method: Dibble the seed with a spacing of 30x10cm and 1.5 to 2 cm depth
Weed Management: Carry out weeding and hoeing on 25-30 days after sowing
Horse Gram Crop Growth Stages 
Vegetative stage of horse gram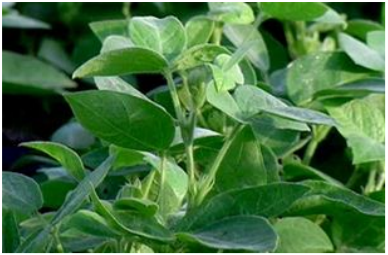 Flowering stage of horse gram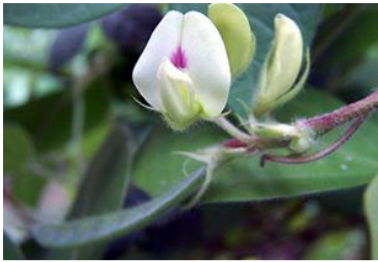 Pod Development stage of horse gram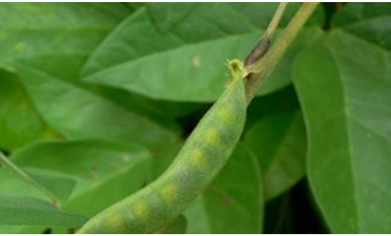 Irrigation: If water available, 2-3 irrigation given as per the need
Harvesting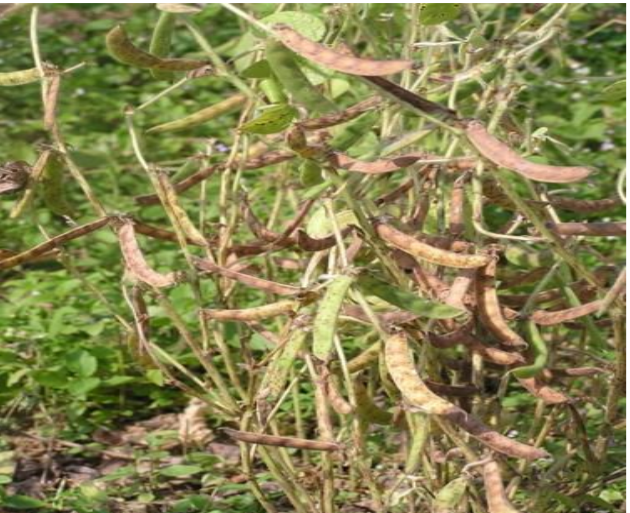 Seeds attain physiological maturity when the pods turn yellowish brown in colour. Timely harvest is essential, taking care not to expose the pods to rain or very moist weather which may change the seed coat colour from light brown to dark brown or light black.
Harvest the whole plant, thresh the pods and extract the seed.
Yield: Average yield of seeds 7-8 quintals per hectare and average yield of green fodder 10 quintal per hectare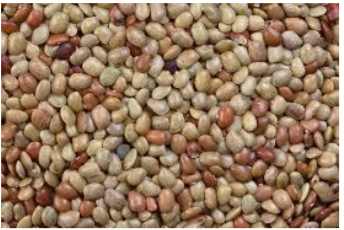 Value added products of horse gram
Horse gram seed sprouts
Curry preparation
Horse Gram Flour
Horse gram powder
Papad
Constituents of Ayurvedic medicines, Cystone
Ayurvedic medicine products
Cattle feed
Nutritional products (Vitamins)
___________________________________________________________________________________________________
About the Author:
Yashwantrao Yadav is a Doctoral scholar at Tata Institute of Social Sciences (TISS), Mumbai and also a member of Save Indian Farmers and involves in field activities.