On September 25th, 2016, I held a 5K Walk-A-Thon for Save Indian Farmers at my high school, opened to all members of my community. There was music playing in the background and refreshments were served to everyone. This was advertised in my local community newspaper and the mayor of Hillsdale also publicized the event in the borough of Hillsdale and on the town's website. Over 50 people from my town and various Indian organizations came to learn more about this humanitarian crisis. They were so inspired and moved that Save Indian Farmers received over $3,000 in donations, close to 200,000 rupees, which went to the BoreWell Recharge Project of Save Indian Farmers, and over 15 million liters of water were conserved! The event was a great success, as so many people were educated about this crisis and learned what they could do to help.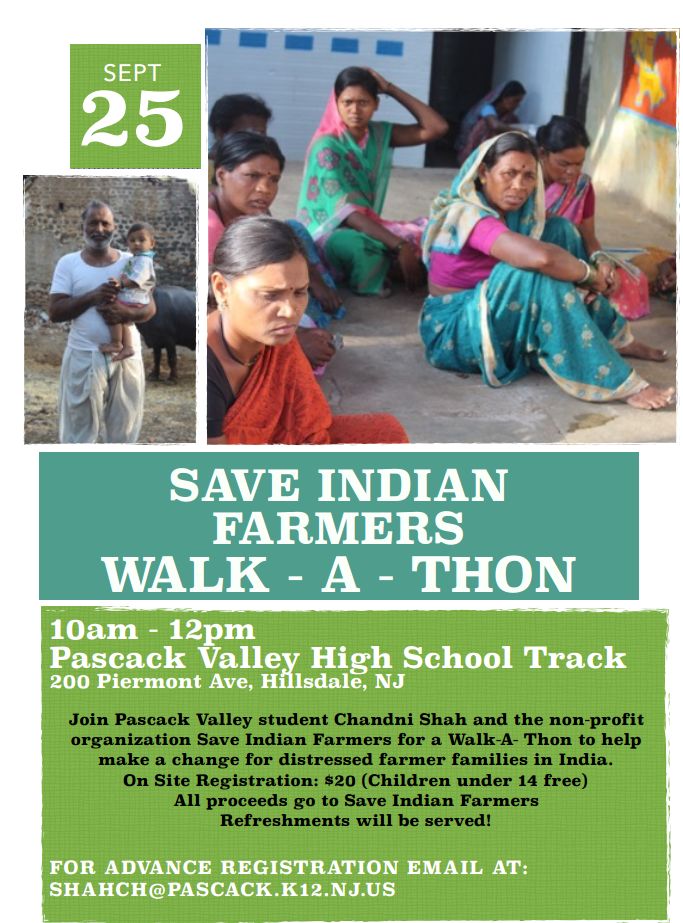 __________________________________________________________________________________________________________
About the Author
Chandni is the youngest member and the brand ambassador of the non-profit organization "Save Indian Farmers". She has worked on several projects along with her team and independently as well, to raise awareness regarding this under represented issue.